I've Got Questions!
How do I use joint restraint to eliminate thrust blocks?
I need to protect my pipeline from differential motion in a bridge crossing. How do I do that?
What is the Megabond coating I keep hearing about?
Is the Megalug for PVC really safe for use on my PVC pipe? How has it been tested?
While we don't have an App for that we do have Connections Bulletins.
These bulletins address those questions and many more.  In fact we have almost 30 Connections Bulletins that address many of the questions that come up about the make up and proper use of EBAA Iron products.  These bulletins can be found on the EBAA.com website in the following location.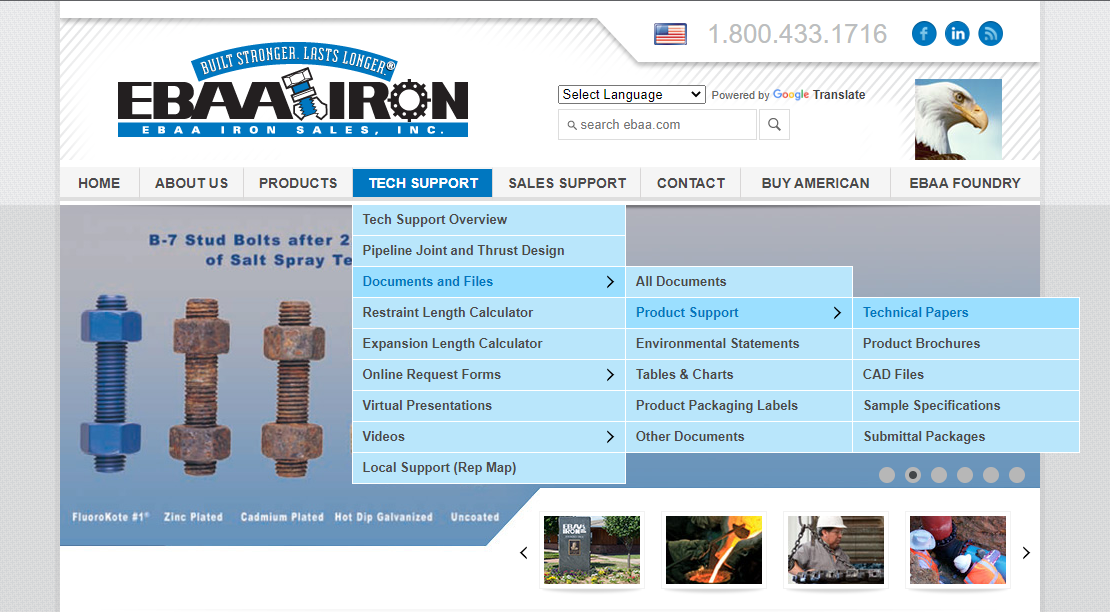 You can also find all kinds of other information in the "Documents and Files" pull down menu:
All available product brochures
Cad Files
Sample Specifications
The EBAA Product Warranty
Tables and Charts
Labels for our packaged products
Even an EBAA Iron Environmental Statement
After looking through that list of information do you still have questions? Give us a call we will be happy to help you.
You can reach EBAA at 1-800-433.1716
You can also reach Dennis Shumard, P.E. for technical support for the western US and Canada at 713-447-0707 and Sean Schaefer for technical Support for the eastern US at 254.631.9519.
---