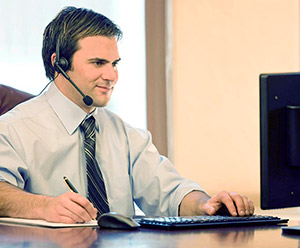 EBAA IRON's Privacy Policy

This Privacy Policy (this "Policy") is a binding legal agreement between EBAA Iron, Inc. ("we", "us", or "our") and you ("you" and "your"). We take the privacy of your information seriously, and this Policy governs our usage and disclosure of information collected from you when you visit and use our websites and services (the "Services").
BY USING THE SERVICES, YOU CONSENT TO THE DATA PRACTICES DESCRIBED IN THIS POLICY. IF YOU DO NOT AGREE WITH THE TERMS OF THIS POLICY, YOU MUST IMMEDIATELY CEASE USE OF THE SERVICES.
Personal Information
We collect certain information that you voluntarily provide to us, for example when you request a material certification letter, an AIS compliance letter, or a traceability record, or when you register for our events. Such information may include your name, company name, street address, city, state, zip code, country, telephone number, fax number, email address, date of birth, gender, family information including number of adults and children in your household, nationality, U.S. work authorization, race, ethnicity, protected veteran status, disability status, employment history including training, apprenticeships, skills, drug use, and other information about you (collectively, "Personal Information").
We also collect Personal Information of third parties that you voluntarily provide to us, for example when you request that we provide a material certificate letter or AIS compliance letter to a particular Contractor, Distributor, or other third-party recipient. We will treat such third party Personal Information in the same way as your Personal Information.
Additionally, we collect Personal Information provided to us from third parties, such as referrers, market surveyors, and our business partners.
Your disclosure of Personal Information is voluntary, but we may be unable to provide some or all of the Services without certain Personal Information.
We will only use and disclose Personal Information as provided by this Policy. We will not sell, rent, release, disclose, disseminate, make available, transfer, or otherwise communicate your Personal Information by any means to a third party for monetary or other valuable consideration. 
Non-Personal Information
We also collect information that may not directly identify you ("Non-Personal Information"), such as technical and other information automatically collected by our servers about your computer hardware and software when you use the Services, including your browser type, page views, clicks, access times, referring website addresses, and other technical and usage information. The Services may use cookies, including third-party cookies, to help remember certain information about you when you return to the Services, and to better understand your interests. You can disable cookies through your browser settings, but some features or functionality of the Services may be unavailable with cookies disabled. The Services do not currently respond to "do not track" settings in web browsers.
Non-Personal Information also includes information about products and Services that you voluntarily provide to us, for example when you make a request for a material certification letter, an AIS compliance letter, or a traceability record. Such Non-Personal Information may include a product series number, a purchase order number, product size, contract or project designation or information, job location, and other information that is not about you or a third person. When we organize events or when you register for our events, we may request Non-Personal Information such as the name of the hotel that you will be staying at, and your arrival and departure dates in order to coordinate and facilitate such events.
Aggregated Information
We may aggregate and/or de-identify Personal Information such that it that no longer identifies any individual or entity, and such aggregated or de-identified information will be considered Non-Personal Information instead of Personal Information for purposes of this Policy.
Ownership of Collected Information
We own all right, title, and interest in and to any Personal and Non-Personal Information we collect or compile, and we may use and share Non-Personal Information in any way we deem appropriate, including without limitation to maintain and improve the Services, analyze market trends, and develop our current and future products and services.
Agreed Use of Personal Information ("Agreed Use")
We may use your Personal Information without your further consent: (i) to provide the Services to you or to otherwise fulfill the purpose for which you submitted your Personal Information; (ii) to verify your information and obtain further information about you from our independent representatives when you do not provide sufficient information about yourself for us to fulfill a request, such as a request for certification; (iii) to add you to a mailing list; (iv) to register you for our events; (v) to process your job application; (vi) to perform employment verification and criminal background checks; to maintain, enhance, change, or remove the features, performance, functionality, user experience of our Services; (vii) to respond to your inquiries or comments; (viii) to resolve disputes or troubleshoot problems related to the Services; (ix) to respond to claims that use of your Personal Information or Non-Personal Information violates your rights or the rights of another person or entity; (x) to protect the security or integrity of the Services and our systems, and investigate any suspected breaches thereto; (xi) to protect the safety and property of another person or entity; (xii) to comply in our reasonable discretion with legal requests and proceedings; (xiii) to exercise or enforce our rights under this Policy; and (xiv) as otherwise required to comply with any applicable laws, rules and regulations. We may also use your Personal Information to perform related services and to send you emails about products, services, and opportunities we believe you may be interested in. If you wish to stop receiving marketing or promotional emails, you may "unsubscribe" or "opt-out" or otherwise contact us as set forth in this Policy, and we will use commercially reasonable efforts to implement your request. We will continue to contact you regarding your account with us and related transactions.
Sharing of Personal Information
We will only share Personal Information: (i) in connection with the Agreed Use; (ii) in connection with a court order, subpoena, government investigation, or as otherwise required by law, rule or regulation; (iii) with our affiliates or an acquirer in the event of a corporate sale, merger, acquisition, or similar event; (iv) with our third-party service providers who assist in the operation, maintenance, or improvement of the Services and in the processing of your orders on our behalf, including: employment verifiers; background checkers; security solution providers; and technical support providers; and (v) as you further authorize us to share. Our third-party service providers are prohibited from using your Personal Information except to provide the applicable services.
Retention of Personal Information
We will retain your contact information, including your name and email address, for as long as your account is active or as needed to provide the Services to you.
Your Rights and Options regarding your Personal Information
Depending on where you live, you may have certain rights related to your Personal Information. The rights available to you depend on our reason for processing the Personal Information in question. Please note that these rights are also subject to local data protection laws and regulations and that these rights do not apply in all situations.
Your rights include:
Right of notification. Not more than twice in a twelve (12) month period, you have the right to know what Personal Information of yours we are processing and how we use your Personal Information. Specifically, you have the right to know:

the categories of Personal information we have collected about you;
the business or commercial purpose for collecting or selling your Personal Information;
the categories of third parties with whom we share your Personal Information; and
the specific pieces of Personal Information we have collected about you.

We will provide the above in a structured, machine-readable format. Under this right, you may either request that we provide the Personal Information directly to you, or you may request that we provide the Personal Information directly to a third party designated by you.
Right to opt-out of sale of Personal Information. Although we do not sell your Personal Information, we may be required by the laws of some states to inform you that you have the right to opt-out of sales of your Personal Information and to provide you with a clear and conspicuous link on our home page to do so.
Right to erasure. You have the right to ask us to delete or erase your Personal Information from our systems. However, please note that we may be permitted by laws of some states to retain your Personal Information if it is necessary for us in order to:

Complete the transaction for which your Personal Information was collected, fulfill the terms of a written warranty or product recall conducted in accordance with federal law, provide a good or service requested by the consumer, or reasonably anticipated within the context of a business' ongoing business relationship with the consumer, or otherwise perform a contract between the business and the consumer.
Detect security incidents, protect against malicious, deceptive, fraudulent, or illegal activity; or prosecute those responsible for that activity.
Debug to identify and repair errors that impair existing intended functionality.
Exercise free speech, ensure the right of another consumer to exercise that consumer's right of free speech, or exercise another right provided for by law.
Engage in public or peer-reviewed scientific, historical, or statistical research in the public interest that adheres to all other applicable ethics and privacy laws, when the business' deletion of the information is likely to render impossible or seriously impair the achievement of such research, if the consumer has provided informed consent.
To enable solely internal uses that are reasonably aligned with the expectations of the consumer based on the consumer's relationship with the business.
Comply with a legal obligation, including the California Electronic Communications Privacy Act pursuant to Chapter 3.6 (commencing with Section 1546) of Title 12 of Part 2 of the Penal Code.
Otherwise use the consumer's personal information, internally, in a lawful manner that is compatible with the context in which the consumer provided the information.
If you would like to make a request concerning any of your privacy rights above, please contact us (or have your authorized representative contact us) by email at contact@ebaa.com with the subject: Privacy Right Request, or by phone on our privacy hotline at 1-800-633-9190.
Alternatively, you may also submit your request by filling in the form on our privacy request page at: http://ebaa.com/contact/. Please note that before we process your request, we may require further information from you to verify that your request is legitimately coming from you or your authorized representative. Such verification may take up to forty-five (45) days to complete, and may be extended once for an additional forty-five (45) days if we notify you within the first forty-five (45) days that such extension is necessary. If we require verification information to process an opt-out request, we will only use the information that we collected from such verification to comply with your opt-out request.
If you would like to "opt-out" from receiving updates, newsletters, promotions, or other marketing material, you may do so at the time of registration or at any time thereafter by following the instructions contained in the mailer or by emailing us at contact@ebaa.com. Please include the term "OPT-OUT" in the subject line immediately followed by your email address.
Third-Party Services
The Services may contain links to third-party websites or services (each, a "Third-Party Service"). We provide these links only as a convenience to you. We do not control or operate Third-Party Services and we do not endorse the contents of any Third-Party Services. Third-Party Services are subject to service and privacy policies that we do not control and may treat your Personal Information differently than this Policy. Please review each third-party website's privacy policy before using any Third-Party Services. Any transactions you enter into with a third party, even if facilitated by our Services, is between you and the third party.
DISCLAIMER OF LIABILITY: WE ARE NOT LIABLE FOR ANY INFORMATION, PRODUCTS, ADVERTISEMENTS, CONTENT, SERVICES OR SOFTWARE ACCESSIBLE THROUGH ANY THIRD-PARTY SERVICES. YOUR VISIT TO ANY THIRD-PARTY SERVICES IS AT YOUR OWN RISK, AND YOU HEREBY FULLY RELEASE US AND OUR AFFILIATES, AND EACH OF OUR RESPECTIVE DIRECTORS, OFFICERS, EMPLOYEES, REPRESENTATIVES, AGENTS, SUCCESSORS AND ASSIGNS FROM ANY DAMAGES OR LOSSES ALLEGED TO BE CAUSED BY YOUR USE OF OR RELIANCE ON ANY THIRD-PARTY SERVICES OR ANY CONTENT, PRODUCTS, SERVICES OR OTHER MATERIALS AVAILABLE THEREIN.
Security
We use commercially reasonable measures designed to help protect your Personal Information from unauthorized access, use or disclosure. However, no transmission of data over the Internet can be guaranteed to be 100% secure, and if you submit any Personal Information through the Services you accept the inherent risks in doing so, including without limitation the risks of interception, unauthorized access, corruption, or deletion.
Children Under Thirteen
We do not knowingly collect Personal Information from children under the age of thirteen. If we become aware that we have any Personal Information regarding an individual under the age of thirteen in our possession or control, we will use commercially reasonable efforts to delete such Personal Information from our systems.
Changes and Contact
We may modify this Policy from time to time in our sole discretion. Any modifications to this Policy will be posted in the "Privacy Policy" section of the Services. By continuing to use the Services after a new version of this Policy has been posted, you consent to the changes and agree to comply with the then-posted version of this Policy. We encourage you to periodically review this Policy to stay informed about our privacy practices. If you have any questions or comments about this Policy, please contact us at contact@ebaa.com.
Demand Quality. Ensure Safety. Create Local Jobs. It's American!