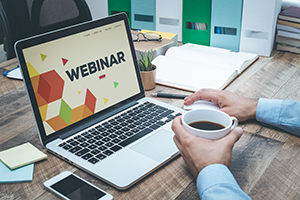 EBAA Iron Virtual Presentations

Welcome to EBAA Iron's virtual presentation request form. Here, EBAA Iron is offering webinar-based presentations on subjects such as:
Using the EBAA Iron Restraint Length Calculator with Product and Manufacturing Overview (1 hr)
EBAA Iron FLEX-TEND® What, Where, When, Why, and How (1 hr)
EBAA Iron's Foundry Molding, Quality Control, and Traceability (1 hr)
EBAA Iron's MEGA-BOND® Coating Process and Testing (0.5 hr)
EBAA Iron MEGALUG® Restraint Products (0.5 hr)
American Iron and Steel (AIS) Compliance and Requirements (1 hr)
You may request a webinar whether one person, several people, and/or several locations. Certificates of completion are available on request.
Once you have submitted your request a representative will contact you to help schedule your presentation. Thank you.
Click Here for System Requirements
Request a Webinar Session

Please use the form below to request a webinar with an EBAA Iron representative.