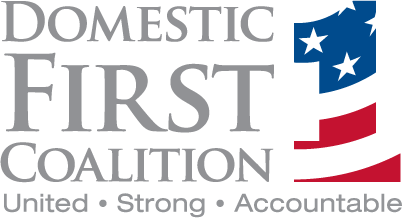 Domestic First

EBAA Iron, Inc. is a proud member of the Domestic First Coalition, and is even more proud to manufacture 100% of our products in the USA!
About The News Links Below:
Often, there are news articles that not only supports but reenforces why Domestic First is the best option. Many of those news articles will be shown below. We will continue to add to this list as they become known to us. If you have some you would like to share, please let us know.
Demand Quality. Ensure Safety. Create Local Jobs. It's American!