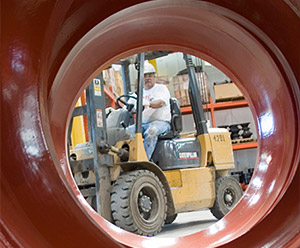 Career Opportunities

EBAA Iron, Inc. leads the way in manufacturing innovative solutions for the waterworks industry, with over 40 years of leadership in Joint Restraint Products. EBAA is privately owned and offers career opportunities for individuals in both the waterworks manufacturing and sales fields. EBAA offers health insurance and 401k, among other benefits.
Apply for a position by either visiting the plant and requesting a job application form or by sending your resume to the appropriate contact at the physical or email address listed for the opening.
No Current Openings Available at EBAA Iron, Inc.
Career Video